We Moved!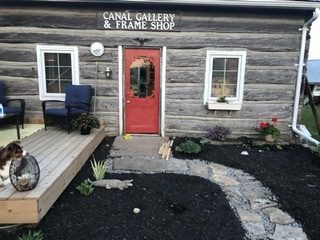 NEED CUSTOM FRAMING?
We can do it!
We moved our frame shop to our Corktown Road address, and the art gallery is still at the Larkspur Lane mini-mall on Merrickville's St Lawrence Street.
Effective May 25, we 're open for business, at our old hours:
Monday: closed
Tuesday through Friday: noon to 5:00
Saturday: 10:00 to 5:00
Sunday: noon to 4:00
We have a huge inventory, lots of in-stock, high-quality mouldings, and a vast selection of matboards.
We're keeping up with physical separation and avoiding contact, and maintain cleanliness standards.
Contact us at 613-294-1154.