We Moved!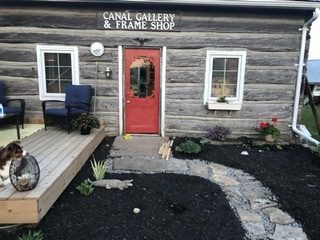 NEED CUSTOM FRAMING?
We can do it!
We moved our frame shop and gallery to our 170 Corktown Road address. Effective July 31, 2020, we are no longer at the mall on St. Lawrence Street.
HOURS:
Monday: closed
Tuesday through Friday: noon to 5:00
Saturday: 10:00 to 5:00
Sunday: noon to 4:00
We have a huge inventory, lots of in-stock, high-quality mouldings, and a vast selection of matboards.
We're keeping up with physical separation and avoiding contact, and maintain cleanliness standards.
Contact us at 613-294-1154.